Dr Ginsburg and Minimizing Stress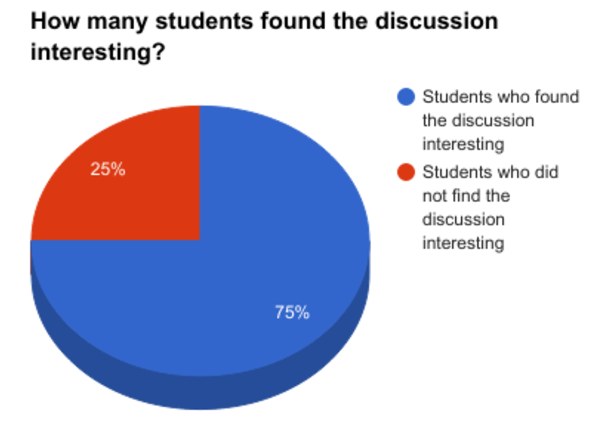 Erin Malloy, Staff Writer
April 24, 2017
 On Monday, March 20, Dr. Kenneth Ginsburg came to Brookfield East to have a discussion with the student body on the meaning of resilience and how to manage stress.
He began by stating that "excellent" schools such as Brookfield East are filled with perfectionists, or students who strive solely with a goal of perfection. Touching on personal experience from his adolescent years, Dr. Ginsburg talked about how students must learn how to overcome obstacles in life and, with resiliency, solve problems in healthy ways.
He mentioned that drugs and alcohol are wrong ways to manage stress. An analogy he expressed had to do with determining a real "tiger," or problem, from a fake one. Instructing students to thoroughly evaluate a problem before acting on it, Dr. Ginsburg stated that many "problems" are not as bad as they seem.
He calls these types of problems "paper tigers". One audience member, a junior, stated that this "paper tiger" analogy was what they found "most interesting" in the presentation.
Finally, Dr. Ginsburg concluded this discussion with ways to manage stress, something that many busy teenagers struggle with. Stress is sometimes self-induced by teens, but it is very commonly caused by overwhelming amounts of schoolwork and pressure about plans after high school.
After this discussion with Dr. Ginsburg, 16 students were anonymously surveyed about their experience. 75% said that they found this discussion with the highly acclaimed doctor interesting, despite what they expected before it.
Approximately 68% said that they agreed with the majority of what Ginsburg said regarding stress in the life of many high school students. Half of the students surveyed said that they were influenced in some way by this discussion, either positively or negatively.
Lastly, 68% said that they would recommend having Dr. Ginsburg speak to other schools about these same matters.