New Math Teacher at Brookfield East: Mr. Carini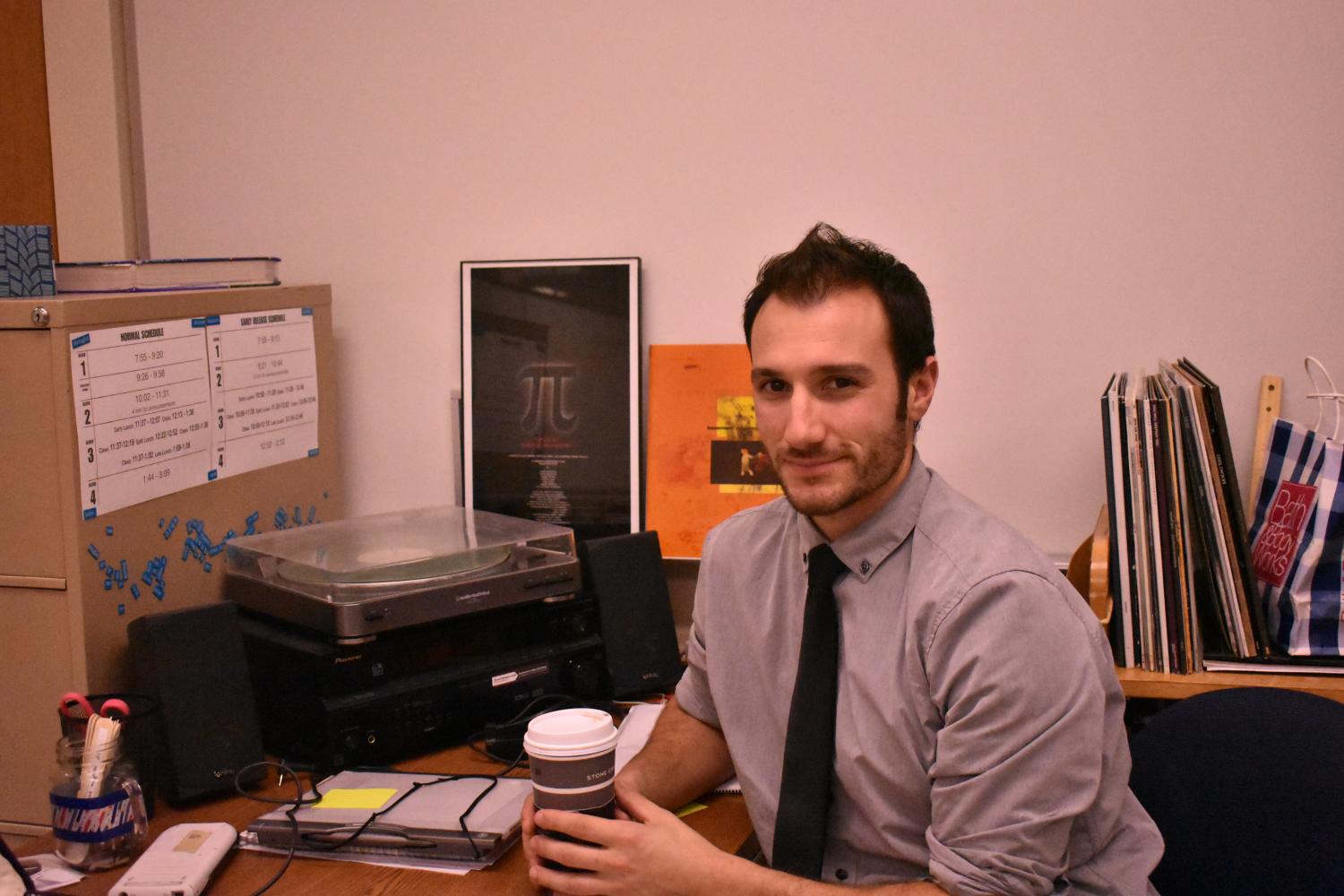 "Being in the music scene is very open and welcoming to everyone, and that kind of inclusion is what I like to bring in my classroom."
It isn't everyday that you walk into a classroom and see a record player sitting on your teacher's desk. But for new math teacher Mr. Carini, music has been a huge part of his life before he decided to become a teacher.
Originally headed to the Milwaukee School of Engineering (MSOE) to become a mechanical engineer, Carini made the decision to switch his major to teaching and transfer to MATC after helping a fellow classmate in Calculus 3. Finishing his undergraduate degree UW-Milwaukee, Mr. Carini is teaching Trigonometry and Functions, Geometry, Algebra II and Honors Algebra II this year at Brookfield East.
When asked "Why Brookfield East?" his response was "Bill Kujawa told me it's the place to be." Having previously replaced former Brookfield East Math teacher Bill Kujawa, Mr. Carini said that he likes to teach for understanding. His ultimate goal is that when the students walk out the door when the bell rings, they feel as if they contributed their personal best that day.
Despite being a newly full time math teacher at B'East this year, Mr. Carini still makes time in his schedule for the things he loves doing. He says that he did lots of camping this summer, grilling out and participating in the "domestic Dad life".
Mr. Carini plays the guitar in a band and has been in several with his current roommate over the last ten years. "[We've gone] on a few tours across the country, put out a couple records on Spotify and iTunes and worked with three or four really small records labels across the country."
Mr. Carini says that playing the guitar is something he has loved doing from a young age. He didn't participate in many high school extra-curricular activities, but rather went home and practiced his guitar for several hours a night.
He also mentions that "MySpace was pretty cool back then."
When asked why he uses a record player in his classroom, Carini says "I think records are the best medium for sound. Normally CDs are pretty cheap to produce, they just don't sound as good." He's learned so much about sounds and sound engineering from the recording process, but records are still his favorite.
Although Mr. Carini's full time profession is teaching, he isn't planning on letting go of his musical career any time soon. "[Music] has taught me to be a more accepting and open person and it definitely opens you up to different types of people and their interests."