Brookfield East Hires New English Teacher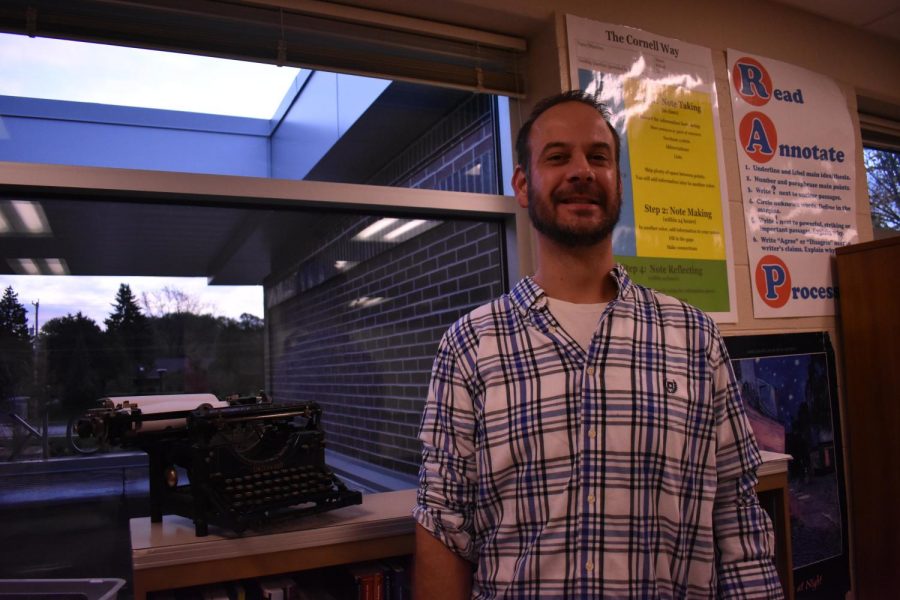 Mr. Ryan Cramer is the one of the many new teachers at Brookfield East this year. He currently teaches: English 9, Writing for College, and helps out with the writing center.
Mr. Cramer has always had the drive to teach teenagers and adults the English Language. He was inspired by both his English and Geometry teacher in high school, to upstart his career path in becoming a professor.
However, after speaking more in depth with him, he explained that his English teacher stuck out as one of his favorite teachers due to their ability to connect to the students so well. Therefore, he used his English teacher's impeccable social skills to his enhance his own career.
A couple years later, he was teaching at the  college and high school level. The schools he taught at include: Wichita State University, Wichita Northwest High School, Hartford Union, and currently Brookfield East High School.
Mr. Cramer also noted  that out of all of the years he has been teaching, he prefers high schoolers. This is because he believes  that he has the ability to connect with  teenagers' lives through the English. Therefore, he can help prepare them for  post-secondary life in college, and  in their careers.
Additionally, the advice he would like to give his students is that, "you should keep everything in perspective, and teachers are humans; therefore, you can talk to them."
Lastly, Mr Cramer was drawn to Brookfield East because the good reputation with academics and the surrounding community, such as how the district always looks for ways to build upon the community, and being a teacher at Brookfield East is like having a whole new family; you feel united.