Brookfield East Students Take Action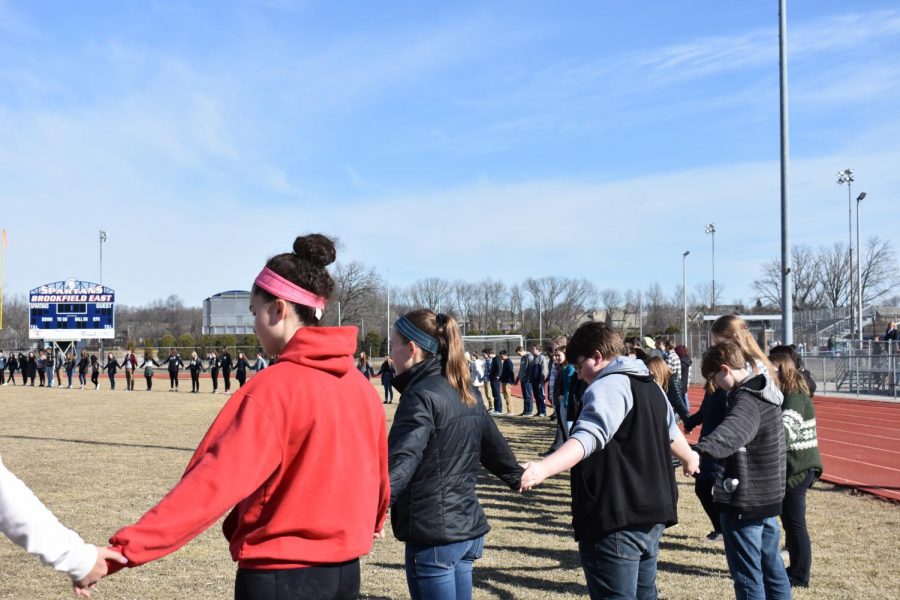 Spartan Banner Staff
March 18, 2018
Brookfield East Students decided it was time to take action. In the wake of the shooting at Marjory Stoneman Douglas High School in Parkland Florida, teenagers across the country have taken to protests, discussions, and expressions of solidarity in an effort to prevent such a tragedy from happening again.
To commemorate the one-month anniversary of the event, East faculty and students brainstormed multiple ways for members of the school to productively and effectively communicate their condolences and have their questions on safety answered.
After much discussion, four "stations" were designed, each uniquely allowing students to take the path of action they desired.
The first created a space for questions on safety protocol as well as suggestions for new policies. Martin Wilson, senior, thought learning more about the issue and how East deals with it was "the most productive thing to do," as it would enable him to get other students involved and have his voice heard.
While he appreciated the opportunity to talk to fellow students and administrators, junior Evan Clark hoped there would be more specific information provided regarding what specifically students should do during these crisis situations. He argued that "there was a lot of mention of protocols, but no details."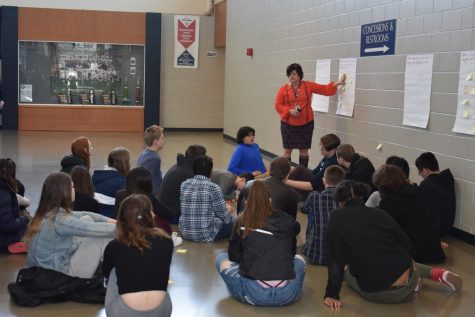 Associate Principal Mrs. Schenk, who conducted the session, was very happy with what she saw, as it allowed those who run the school to "hear student voices and validate that [the administration] wants to hear and address concerns." She was glad to see so many students with passion about keeping Brookfield East safe.
The second of four stations gave students time to write letters to the members of the Stoneman Douglas community.
Many expressed how sad they were that the children their age had to go through something so tragic, that they would never be able to live the same again. Because their emotions were so strong, some students found it hard to put their thoughts into words.
Katie Krause, freshman, had an especially hard time writing her letter, as she "had never experienced anything like what they're going through." She felt so bad for the students that she was at a loss for words.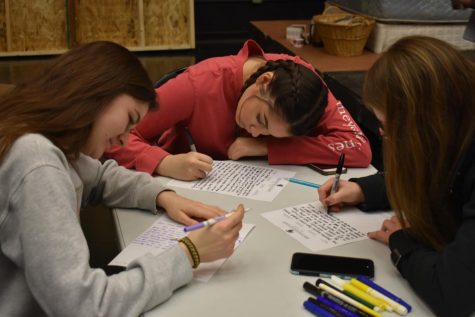 The third station gave students the opportunity to write to their local legislators; most chose to address their messages to Governor Walker, Representative Sensenbrenner, and/or State Senator Vukmir.
Anshul Tripathi, junior, believes that writing to government officials is the best way to make change – especially when an entire community does it. One letter alone may not do much; however, "hundreds of thousands will send a message that people care."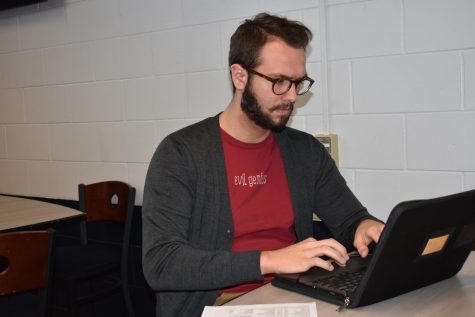 The fourth and final station was walkout and moment of silence in the football field; students formed a circle and joined hands in solidarity and mourning for the victims and families affected by the shooting.
Senior Cailyn Reid found the moment to be a show of unity — people were able to "put the politics aside and come together as a cohesive unit". The walkout was not about debating Republican and Democrat positions, it was about "remembering and honoring the 17 lost."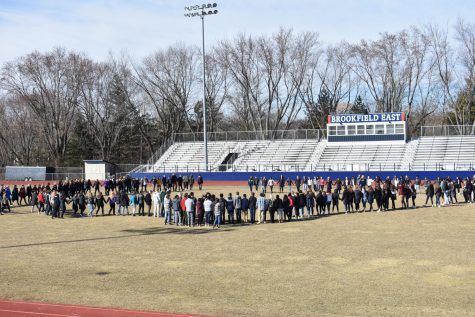 The combined efforts of East students is certainly a positive step in the right direction, but sophomore Katrina Li argues that this isn't enough, that we must take advantage of this momentum to create large change in the ways we view school safety.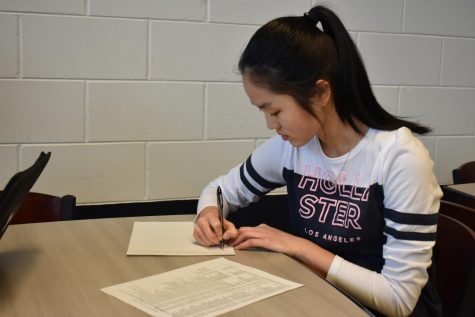 Li thinks that the emotions running strong across the country are necessary for legislators to "reevaluate the policies currently in place" and make America a safer place. Through this movement, Brookfield East students can have real influence on the national level and have their voices heard across the country.