Eric Dietze is the 2018 Mr. Beast!
Jack Schulick, Staff Member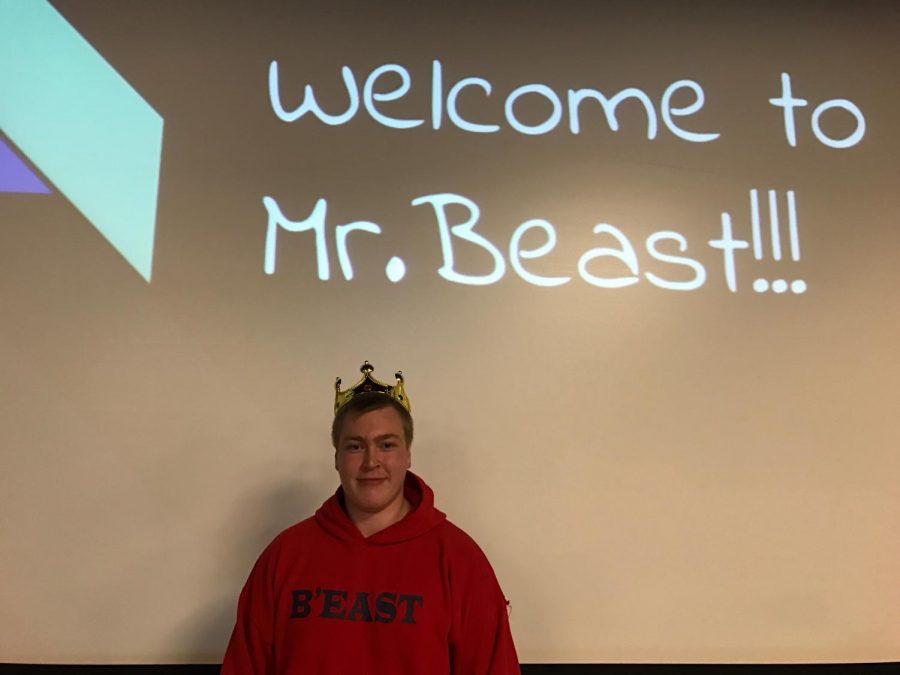 There are many traditions that have become iconic hallmarks of junior year. The ACT. Powderpuff football. The Junior Prom. But one of the lesser known ones recently crowned its new champion.
The Mr. Beast competition, a fun riff on traditional beauty pageants, challenged the young gentlemen of the junior class to challenges of athletics, intelligence, and skill.
Each competitor entered with an escort on their arm, to great applause. Next followed a grueling athletics test, where the competitors were forced to recreate a Spartanettes dance routine on the spot. Luckily, none were injured, but Gui Gallhardo crushed the competitors, taking an early lead.
Next, the boys went up to perform individual skills in the talent portion. With many outstanding performances, such as Taidgh McManus French braiding his sister's hair in under two minutes, or Ricky Rivas's choreographed dance routine, it was Eric Dietze who stole the show, performing the Migos' "Motorsport" and "Red Hooded Sweatshirt" by Adam Sandler, as written poetry.
The final competition challenged the competitors to a battle of wits, asking the young men about everything about the nature of string theory to what Disney princess they were most like. However, it was Jack Shulick's answer about the nature of squares and circles, which devolved into a hilarious discussion on the benefits of sexual abstinence, that won the segment.
After all of these great events, it was Mr. Dietze who took home the coveted title of Mr. Beast, earning him a free tux rental, flowers, and two tickets to the junior prom.
When asked about his winning performance, Eric mentioned being a longtime fan of Adam Sandler's performances on SNL, which inspired parts of his performance. After mentioning older friends compete in previous years, he said: "I thought it would be fun to follow in their footsteps."
Congrats again to Eric Dietze, and all the competitors of this years Mr. Beast!