Brookfield East Drama Takes on "Death of a Salesman"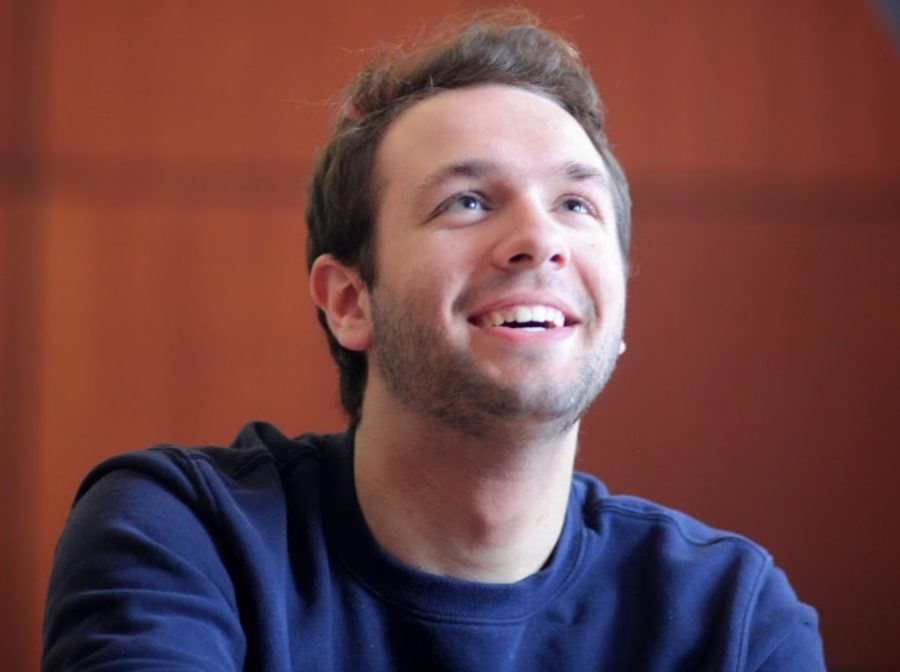 Matt Peterman, Staff Member
May 1, 2018
Last weekend, the Brookfield East drama department performed "Death of a Salesman," a story about, according to senior Philip Klinker, "the mental degradation of a traveling New York salesman… His mind is beginning to go.He talks to himself. He hears voices.".
Throughout his business trips, Willy has an affair with an unnamed woman, played by sophomore Scarlet Kaliebe, and sets bad examples for his sons, Biff and Happy, played by sophomore Henry Shore and senior Peter Behling.
Klinker played the protagonist — the salesman, Willy — in this tragedy, as opposed to the comedies the department has put on previously.
Kaliebe explains the differences in this year's play, "My character is completely different, so there's this whole other spectrum and backstory. Switching out of [last year's] character and into this one was really hard… It's hard playing someone new, but I really like it. I think it's good that I have a challenge."
Last year's play was evidently more upbeat for Kaliebe, who plays a darker, yet more pivotal role now. Even for Klinker, as a senior, this is the first tragedy he has done at Brookfield East; "It's a drama. It's a very dry and somber show, as opposed to comedies. It's more difficult in that way since I'm learning a different style."
Going into the play, there was much preparation to be done. Lines memorized. Sets designed and painted. Costumes ready. All this can put a lot of stress and pressure on students.
"You have to be very dedicated. I know for me, personally, I won't put myself into something if I don't see any value coming out of it," says Kaliebe.
The value, she says, is the experience and progression towards becoming a better actor; "Before I did these plays, I thought I could just change my emotions, but it's a lot more than that. It's 'What would the person I'm playing want to do?'"
All these individual efforts coalesce into a group experience. Klinker explains, "We all have to go through it together, and everyone has their different parts, and you end up relying on these people. You get to know them very well and they become really close friends of yours."
From Thursday to Sunday, the cast and crew worked tirelessly to put on their best performances for the audience. 0The Sharon Lynne Wilson Center was packed each night (and one afternoon), as seniors Philip Klinker, Carolann Grzybowski, Peter Behling, Abi Bean, and Bennet Shebesta, finished their fourth and final play at Brookfield East.
It was a fantastic way to finish a remarkable career.