Spartan of the Week: Señora Judy Barry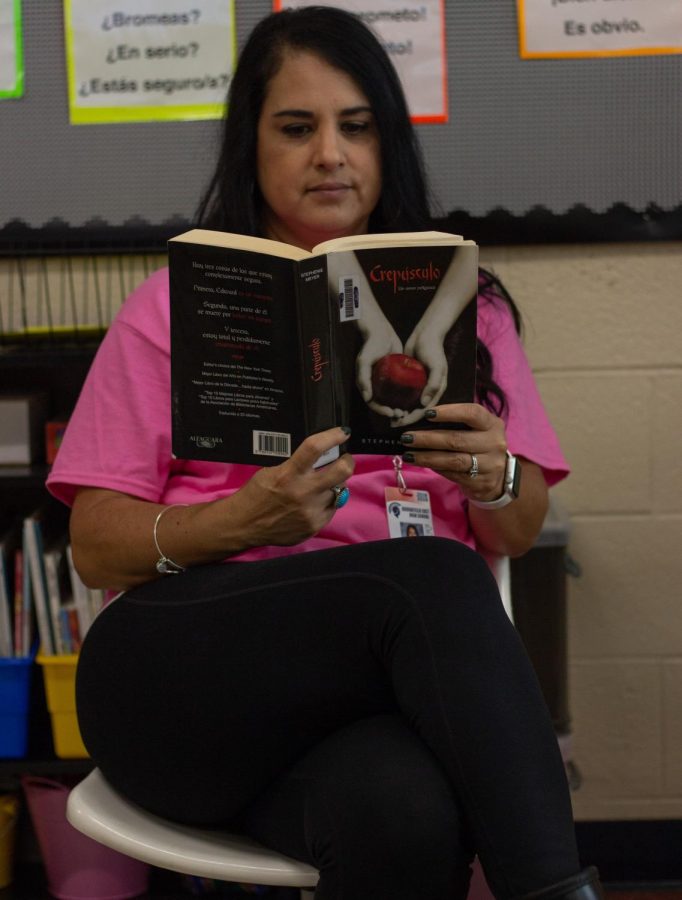 Very few at Brookfield East can say they have traveled to a foreign country, and even fewer can claim to have lived in one. Señora Judy Barry, a new Spanish teacher this year, however, is no ordinary faculty member.
Not only does she have twelve years of teaching foreign language under her belt, but she has the real-life experience of living in Spanish-speaking countries – yes, not "a Spanish-speaking country", but "Spanish-speaking countries".
Barry's father worked for Quaker Oats as she grew up, forcing her family to move from country to country in the first thirteen years of her life. She was born in Mexico, but soon moved to Venezuela, then to Brazil, and finally landed in Illinois as a teenager.
Understandably, such a dramatic change was not easy to adjust to. Growing up with a last name like Rodriguez in the 1980's was quite a struggle; the culture of the times "really made [her] feel like [she] was different".
But those struggles were not for nothing. Getting through the difficulties of moving to a new country taught Barry important life lessons of "resilience and being proud of who [she] is" – lessons she knows are especially important the high schoolers of today.
With an evolving culture, Señora Barry thinks these messages of accepting yourself are more necessary than ever. With issues like gender identity and sexual orientation making their way into the mainstream, she tells students to "stick to your guns and love who you are".
Aside from knowing what's it like to be put in a hard situation, moving country to country gave Barry first hand experience with learning new languages in new environments – be it Spanish or English.
At Swanson Elementary School, Barry taught English-language learners, those learning English as a second language. Her experience there placed her on the opposite end of traditional foreign language classrooms at Brookfield East.
Such an experience allowed her to "broaden her horizons" and gain exposure to a diverse variety of cultures, yet another quality that makes Señora a teacher than can uniquely connect to her students who are just getting their feet wet in Spanish culture.
Furthermore, as someone who has experience at multiple schools, Barry has immediately noticed that East creates an especially good environment for its student – something she attributes in large part to leadership from the faculty.
From as early as her first staff meeting, Barry sees a "real camaraderie" between the teachers that she thinks really "charges up the students" and makes the transition back into the year more enjoyable.
Even at the administrative level, Barry is constantly impressed with how connected the students and adults are. Never before has she seen a principal "in the lunchroom, you know, just eating his lunch". With such a supportive staff, Barry is not at all surprised that Brookfield East is as successful as it is.
As the year begins in full swing, Señora looks forward to becoming a Spartan and a member of the world language team that shapes the students here at Brookfield East.