Spartan of the Week: Ms. Nicole Enger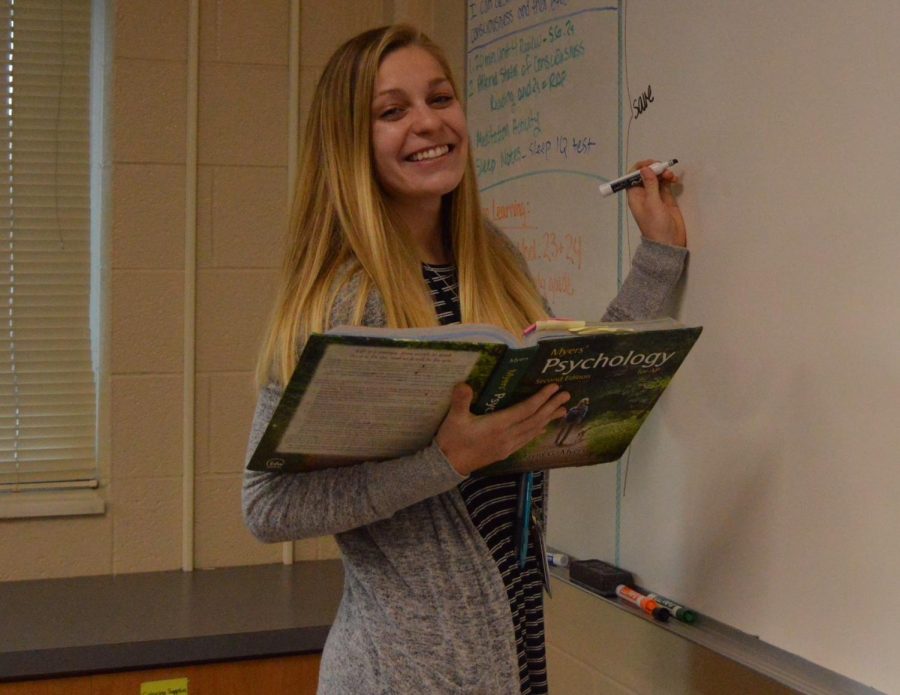 Rucheng Pan, Sports Editor
October 19, 2018
Ms. Enger, also known as Coach E, is the new social studies and AP Psychology teacher at Brookfield East, but she's actually not that new. Last year, she was a long-term sub for Mrs. Statza.
During this time, she was able to make connections with students, and even became a coach on the girl's track team. On being a "new" teacher, she says, "I don't really feel like a new person, I walked into the school on the first day, and students-kids I had last year- were already saying 'hi' to me, which was a pretty cool thing."
Enger is very excited for the upcoming school year, especially since she's the new lead teacher of the LAUNCH "Future Teachers" strand; In particular, she is looking forward to seeing her students experience the joys of teaching in the field. Because she is a new teacher herself, Enger explains that the difficulties of starting the job are still fresh in her mind.
In teaching this LAUNCH strand, she hopes to "pass the knowledge onto my so they can be better prepared than I was."
The hardest lesson for Ms. Enger was "that it's okay to make mistakes". She describes how she put "so much pressure on myself to be perfect, that it sometimes took away from my ability to see the really great things that happened during class".
Over time, however, she found to appreciate the small things, be it "a quiet voice feeling encouraged to share for the first time", "students laughing at a dorky joke", or "instilling curiosity to explore a subject further".
Another thing she was pleasantly shocked by was the amount of collaboration among teachers themselves. She notes how Mrs. Palzkill, who no longer teaches at East, still gives her tips and notes on how to teach AP Psychology.
"She has definitely left me lots of resources, which are so valuable, and I so greatly appreciate that." Despite the ups-and-downs of her journey, she recognizes that it all paid off in the end.
Ms. Enger will always remember the moment she found out she received the full time job. Mr. Farley had informed her in the middle of track practice. "every one jumped around in excitement, gathered into a group hug, and I just remember feeling relief at the fact that I could "officially" call East home..because it already felt like one."
She wants every student at East to know: "I'm really approachable! Come to my room and I'm really excited to see everyone! Don't ever be afraid to stop by my classroom! Although, be prepared with a corny joke or two!"