Spartan of the Week: Sameer Mahmood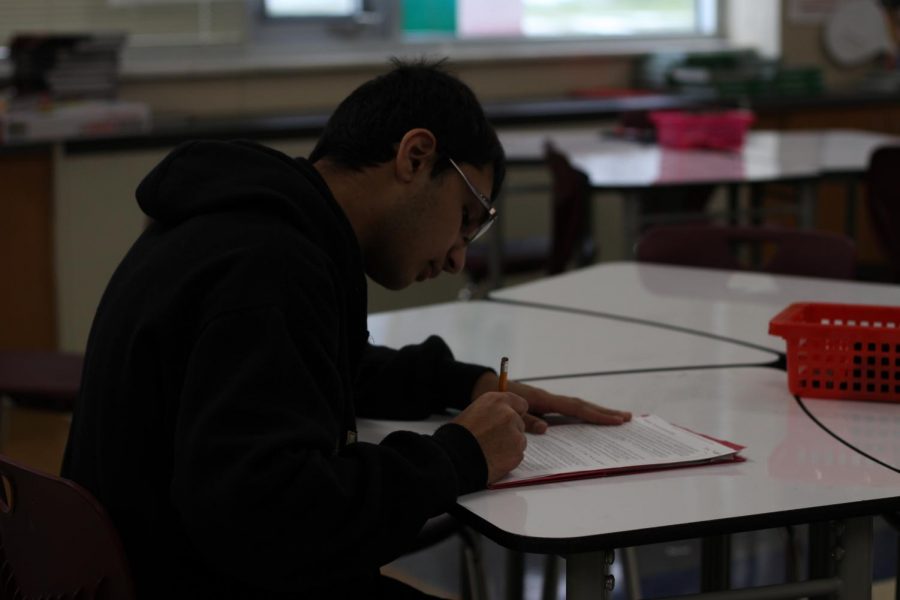 Bera Demirbilek, Data Director
December 7, 2018
Curious, righteous, and self-aware, Sameer Mahmood constantly looks for ways to practice what is right.
Mahmood is a follower of the religion of Islam, one of a handful of Muslims at Brookfield East. Aware of this, he makes sure that he understands his history and what makes him who he is today.
Mahmood explains that he is interested in history because it allows him to "learn a lot about the people" that specifically impacted him. In particular, the way European countries interact with Asian countries has really impacted him and has shaped where he's from.
Other than history, Mahmood says he could talk about his beliefs and his core values for literally hours. He boiled this down to his religion. Mahmood reinforced that Islam is "part of [his] life and it's something that under no circumstance [he] would probably give up."
He continues that his religion guides his actions and his principles: the way he sees people, the way he treats them, the way he thinks about them, and how he thinks about himself. He added that this mindset creates respect and open-mindedness no matter who he's interacting with.
Throughout his day, Mahmood needs to complete obligatory prayers. One of his five prayers coincides with the school day.
He explains that Brookfield East was generous enough to grant Muslims a room after explaining to Brookfield East administration how prayer worked and available times.
He is grateful to the school's administration, because on multiple occasions they have made it clear that if anything was needed, it would be provided.
Overall, Mahmood strives to be a "living example" of the "integrity and honesty" in hundreds and thousands of Muslim-Americans throughout the United States.
One message to take from Mahmood is that change begins with oneself. He believes that we can "change the community around us from being one that is close-minded to one that is accepting" if we start looking at our own actions.
How? According to Mahmood, it starts with us. He emphasizes, "if we don't approach other people and stay secluded the way that we are now, we will not be able to change the condition for anyone else."
Mahmood is now in his senior year. In the future, he hopes to study something within the field of business and accounting, and he regularly helps a company he works for with financial records and transactions.