Things to consider as AANHPI Month comes to a close
As the month of May comes to an end, so does Asian American, Native Hawaiian, and Pacific Islanders (AANHPI) month – a noteworthy time to celebrate the contributions, heritage, and future of the diverse diaspora.
AANHPI representation is often portrayed in trite and oversimplified ways since many lack exposure to the details and nuances of AANHPI history. Take the common "lunchbox moment" story, where the Asian-American protagonist goes from being bullied for their lunch, to accustoming themselves to the all-American peanut butter jelly sandwich. Only to realize that they shouldn't have confirmed. Stories like these are easy to sell to publishers and prevent others from understanding the complexities of the AANHPI experience. To put it simply, the attention lacks where it matters the most. Where is the discussion about the underrepresentation of AANHPI Americans in clinical health data? Or about the stereotypes that perpetuate the lack of AANHPI leaders in the workforce, the hyper-sexualization of Asian women, and the infamous "model minority myth" that obstructs the public from seeing the socioeconomic struggles of Asian Americans?
Echoes of the model minority myth, in particular, have made it too easy to generalize AANHPI Americans as high-achieving individuals in many regards, including in the classroom, where AANHPI students are often excluded from conversations about equitable education because it is assumed they are better off in the first place.  What's more is that under all of this pressure, AANHPI students are less likely to seek mental health services than any other racial group when they need it 2. One AANHPI student at Brookfield East, who has struggled with her mental health, explains that "Starting in high school, It was expected of me to perform well in school, participate in countless extracurricular activities, and interact with new people. With my condition, it was hard for me to check all of the boxes, and in trying to stay resilient, I stopped myself from speaking up".
Within the Elmbrook district, AANHPI students make up 10% of the student population 3. BEHS in particular, also has opportunities for students to engage with AANHPI culture through the Chinese club, South East Asian club, and Culture Club. Each club works hard to both promote cultural awareness and foster appreciation along the way. Mrs. Hill, advisor of the Brookfield East Culture Club, explains that "Culture Club provides opportunities for students to celebrate and explore their cultural interests through activities related to international food, arts, music, dance, etc." A member of culture club who recently moved from outside the US describes her experience at Brookfield East as both influential yet isolating,  as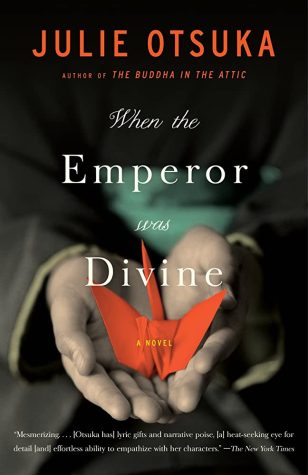 she often felt trapped between feeling neither American nor Asian enough. However, she is grateful to have found a supportive community to help her through the process. Making sense of one's cultural identity is a long term process that looks different for everyone . A Filipino student describes her experience of being the only non-white person on her sports team as, "confusing…especially when I was younger, I felt ashamed of my identity".
Growing up in a white-majority area can be difficult, making proper representation and education all the more fundamental. Right now, the issue of a lack of AANHPI history instruction in schools is current and urgent. Just last year, Muskego High School educators were prevented from teaching the book, When the Emperor Was Divine by Julie Otsuka, a story about a Japanese family sent to an internment camp during World War II 4. Stories like these have prompted the amending of Act 31 which currently mandates instruction about Native American, Black, and Hispanic History. The amendment would require educators to integrate Hmong-American and Asian American history into their curriculum 5. Such legislation is crucial for closing the gap in our interpretation of AANHPI history.
May 31 might have marked the end of AANHPI month, but it certainly does not end the discussion around the AANHPI experience in America.