Genesis Celebrates Their Seniors in Annual Spring Show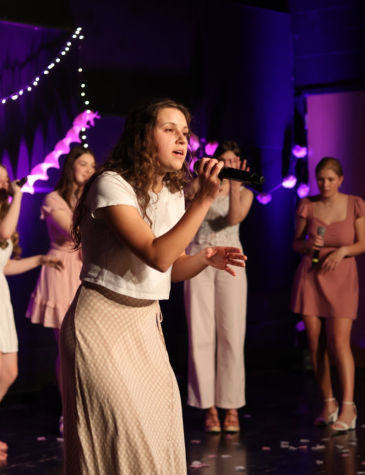 On Saturday, May 20th, Genesis, Brookfield East's all treble a cappella group (just like Pitch Perfect), had their 3rd annual spring show in the Black Box at East. The show was a great success, as the seats were filled with a large, captivated audience.  The group performed 12 songs, some upbeat ( "Made You Look", "Bills, Bills, Bills", "Rumor Has It"), some slow and beautiful ( "Feel", "Wouldn't Come Back", "Did We Lose Our Minds"), but all of them were flawlessly performed.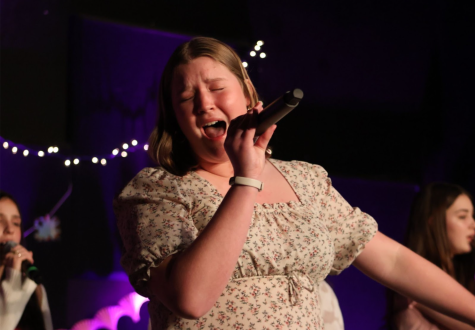 One audience member expresses, "A cappella is super fun to watch…you can tell every person on the stage is really invested in the performance, and it's great to hear new renditions of songs you already know."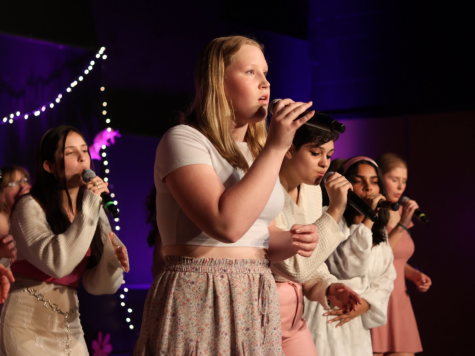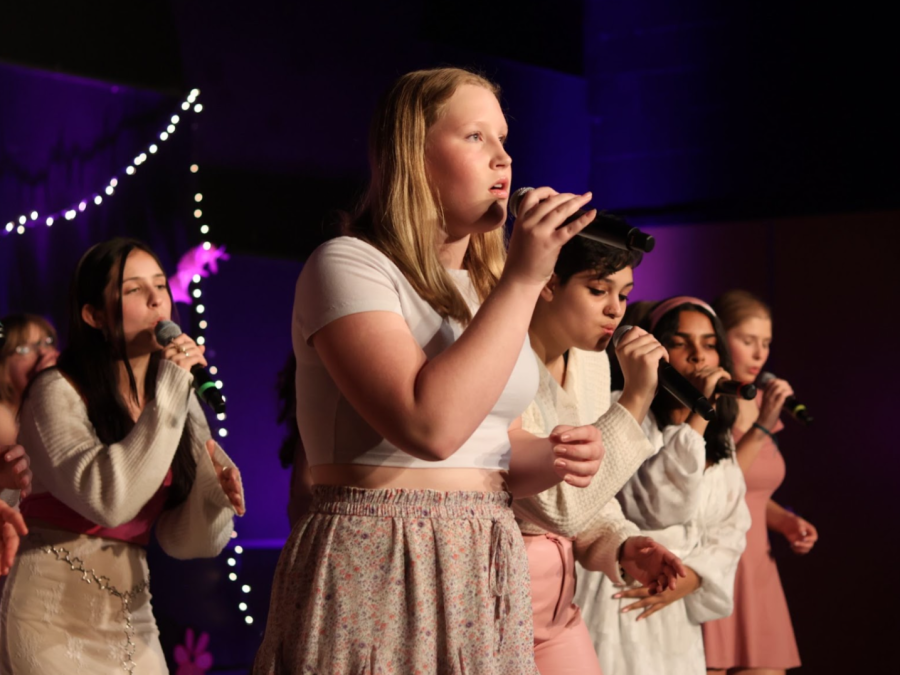 For the eleven seniors in Genesis, this was their last performance. Mariah Hutton, a senior leader, notes, "Preparing for this show was so hard. I've been in this group for so long, and now I'm leaving." She shares that she will miss Genesis' playful dynamic and atmosphere "When you walk into a Genesis rehearsal, you're immediately comfortable. Performing with these people is amazing because I'm with people I love."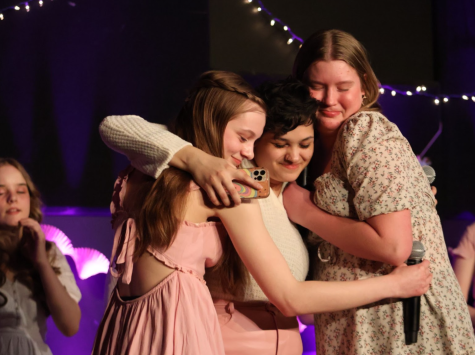 The members, or self-proclaimed "genesisters", have created a joyful atmosphere both within the group and amongst the audience. Some crowd favorites this year include "Rumor Has It" and "Wouldn't Come Back".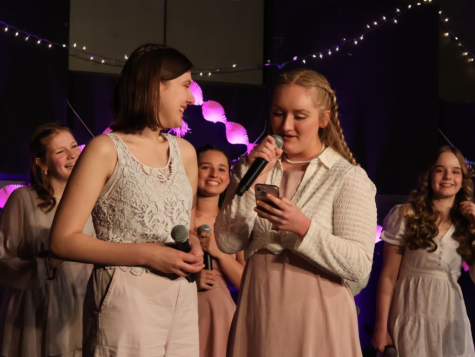 If you didn't see Genesis this year, make sure to attend next year's annual ICHSA (International Championship of High School A Cappella) competition or even the spring show.