NEW Spartan Banner Summer Camp!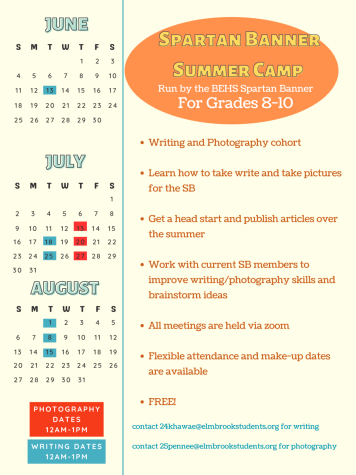 Last Tuesday, members of the Spartan Banner visited the 8th graders at Pilgrim Park to discuss the importance of student journalism and encourage students to join Spartan Banner in high school.

The students at Pilgrim Park were also informed of the new Spartan Banner Summer camp. There will be two cohorts: The photography one is run by Emily Penney, and the writing one is led by Eiman Mir. We encourage all students interested in journalism to join!