Brookfield East's 45th Annual Friends of Fine Arts Craft Fair
Chilly, 25-degree weather and a Packer game did little to keep shoppers and exhibitors away from the annual Brookfield East High School Friends of Fine Arts Holiday Arts and Craft Fair. This year, the fair marked its 45th anniversary.
Each year, The Friends of Fine Arts supports the band, orchestra, choir, drama, forensics, and visual arts program in addition to providing scholarships and tuition reimbursements for out-of-school music programs.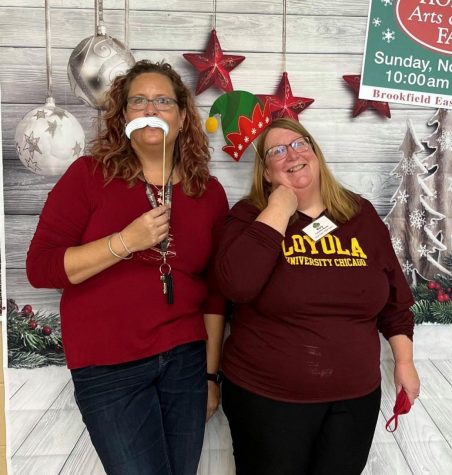 Before the fair opened up to an unanticipated 3,000 shoppers, volunteers and vendors worked from 7:00 am until 10:00 am to set up the fair. The fair hosted around 160 exhibitors. Most of the exhibitors came from Southeast Wisconsin, but some drove in from further away. This year, the fair welcomed vendors from Stevens Point, Green Bay, and even Illinois. The application process is selective and begins all the way in April.
After taking a break during the pandemic, the fair experienced some adjustments. This year the fair recommended masks, but they were not required. Margaret Wadzinske, a Friends of Fine Arts board member, says, "Although our attendance numbers were not impacted, the pandemic impacted the fair in several ways: some of our long-time exhibitors were hesitant to return, there were a few cancellations just before the event, yet other first-time exhibitors sought us out as their regular events canceled." Wadzinske said the fair did everything it could to keep people safe while upholding the festive fair experience.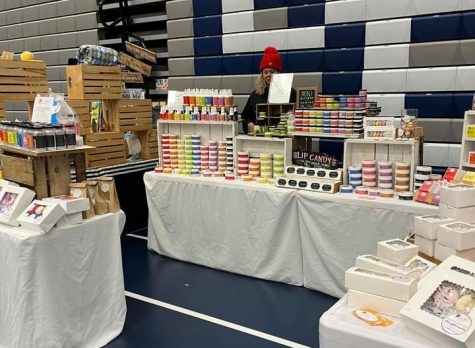 In addition to talented local vendors and unique one-of-a-kind gifts, the sounds of the Brookfield East band and orchestra students filled the hallway. Not to mention the cast of the Legally Blonde musical performed a well-awaited preview. 
Wadzinske describes that her favorite part of the fair is "observing the transformation from school, to fair, into a hustling and bustling holiday art fair, and then it quickly returns back again." 
The success of the Fine Arts Fair can be attributed to the dedicated parents and students. Each year, a parent-led committee organizes and plans out the fair. Without them, the Brookfield East fine arts program would not be the same. In addition, there were 316 volunteers who assisted with everything from publicity, setup, check-ins, and clean up.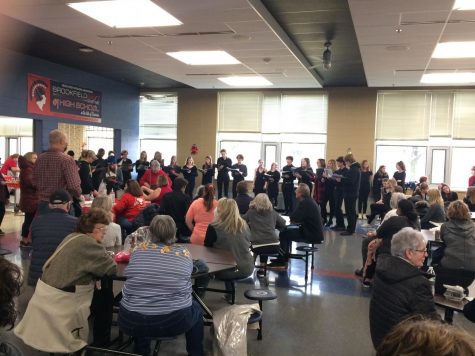 Brookfield East will continue to hold the Friends of Fine Arts Craft Fair, with one already planned for December 2022. Through the help of the Friends of Fine Arts, East continues to support its student body's endeavors to excel in the various arts programs offered at the school.
Brookfield East hopes to see you at the next annual Friends of Fine Arts Fair.